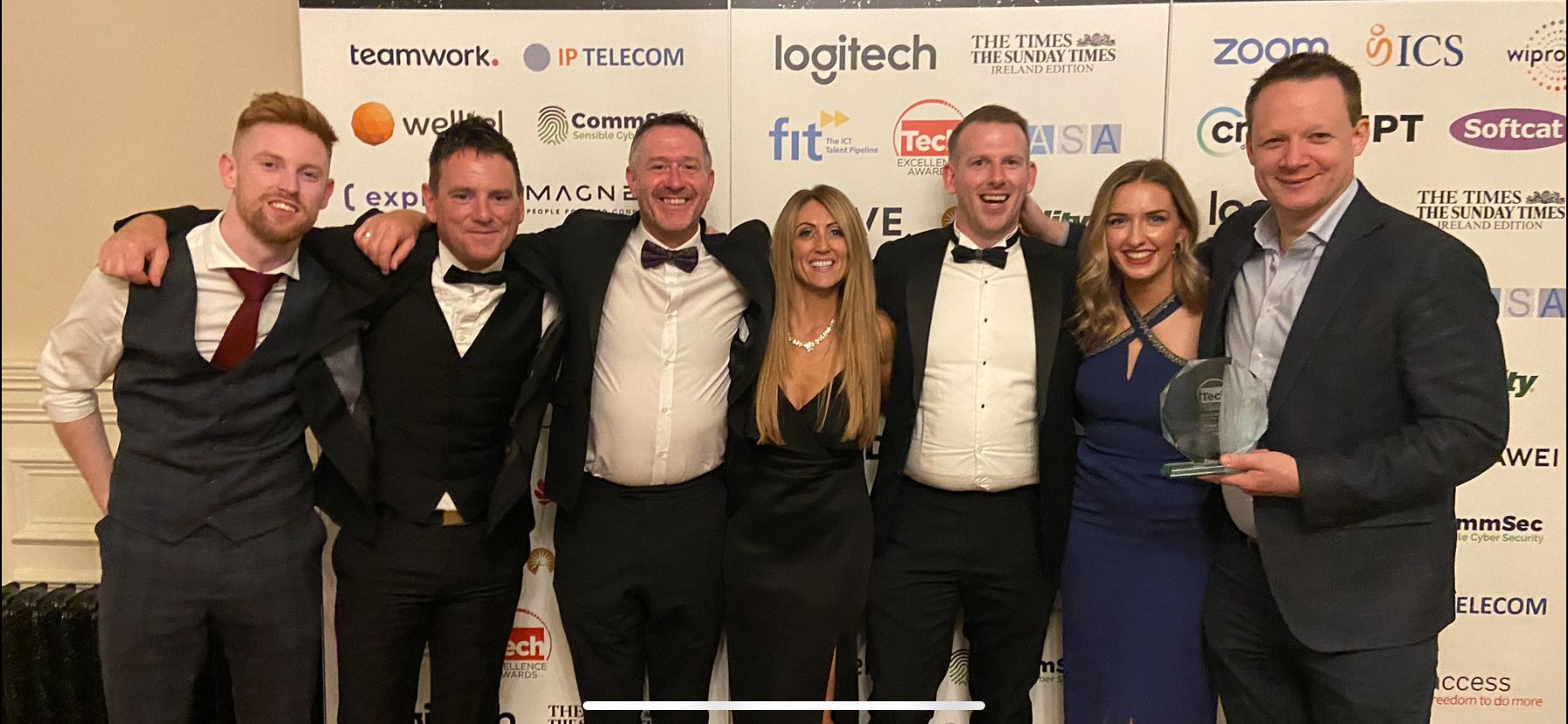 The Tech Excellence Awards is Ireland's principal badge of honour in the I.T industry.
This Awards programme recognises excellence not only in implementing tech solutions, but also in the business of marketing and implementing technology for business.
Nostra was selected for this title by a highly experienced and long-standing panel of "industry luminaries".
The Managed Service Company of the Year award acknowledges Nostra's position as an outstanding provider in Managed Services.
"The winner will be shown to have not only a firm grasp of the latest technologies with which to deliver client services but also demonstrate best practice and good governance for all its clients."
"Our clients are predominantly business owners who are focused on ensuring their day-to-day operations perform as they should. IT networks, systems and Cybersecurity are generally not something they have time to consider and that is where we step in." Said Kevin O'Loughlin, CEO of Nostra.
"We currently manage over 300 clients globally with a team of 225 people, this award would not be possible without the support of our amazing team, clients and suppliers" Kevin went on to say.
Since 2006, Nostra has grown from a company of 4 employees in a windowless office, to just shy of 200 plus people today, working out of 4 offices nationwide.
Those same four people who founded Nostra back in 2006 are still working at Nostra today, with the same passion and ambition that has helped mould Nostra IT Solutions into the business it is.
Kevin' OLoughlin CEO, is a thought leader in the MSP and Cyber Security space and has become a go-to commentator for national media platforms including Virgin Media News, Newstalk and RTE as well as many broadsheets.
Kevin was a finalist of EY Entrepreneur of the Year programme in 2017 and is currently a board member of the EOY alumni as well as a director on the board of  CompTIA.